On June 2, 2017, the Department of Health & Human Services Centers for Medicare and Medicaid (CMS) released a memorandum requiring Medicare certified healthcare facilities to reduce risks associated with Legionella and other waterborne pathogens in their building water systems.
CMS Memo Summary
The document states that Medicare certified facilities must institute preventative measures to minimize the growth and transmission of Legionella and other waterborne pathogens to maintain certification. As of June 2, 2017, the facilities subject to this requirement include Hospitals, Critical Access Hospitals (CAHs) and Long-Term Care (LTC).
Effective immediately, CMS expects the listed healthcare facilities to have water management policies and procedures to control Legionella and other waterborne pathogens.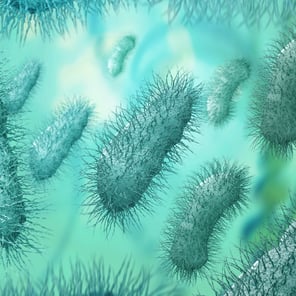 In short, healthcare facilities are required to:
Conduct a facility risk assessment to identify where Legionella bacteria and other waterborne pathogens could grow and spread in water systems;
Implement a water management plan that considers the practices outlined in the ASHRAE 188 Standard and the Centers for Disease Control Legionella Toolkit, and
Specify testing protocols and acceptable ranges for control measures, and document the results of testing and corrective actions taken when control limits are not maintained.
What does this mean to you and your organization?
Your current water management program will most likely not meet these requirements.
Do not overreact. This is not a mandate for water treatment.
Get help. Independent and competent 3rd party professionals have expertise evaluating programs, facilities and compliance strategies.
This mandate requires your immediate attention.
CMS will immediately begin reviewing policies, procedures, and reports documenting water management implementation results and verifying compliance with these requirements during future surveys and inspections.
How to tell if you meet the requirements
While this memorandum conveys a clear sense of urgency with respect to implementation, performing risk assessments and developing water management programs take time and a good understanding of Legionella. It's important to methodically define needs and ensure that you have a well defined plan moving forward.
Costs to comply with these new mandates are to be expected, but expenses can be controlled through careful preparation, organization, and convening a Water Management Team that includes competent professionals from multiple disciplines. Proactive prevention that ensures compliance is always more cost effective than non-compliance, ineffective compliance, or reacting to cases of Legionnaires' disease at your facility.
How FACS can help:
FACS has over 30 years of experience in the recognition, assessment, and control of Legionella and other waterborne pathogens, and has performed hundreds of healthcare-specific risk assessments for our clients. Our experts have participated in the publication of Legionella-specific guidance documents, developed and implemented training programs for competent professionals on a national level, are engaged in communication and collaboration with regulatory agencies, and are regularly retained as experts in support of litigation.
In order to help you understand the requirements related to controlling Legionella and other waterborne pathogens in your facilities, FACS will be holding three complimentary one hour, web-based educational seminars. The dates are June 28th, July 11th and July 20th.  All seminars are scheduled for 10:00AM PST/1:00PM EST:
Our nationally recognized team of waterborne pathogen experts will be conducting these seminars. These include:
FACS can explain the new CMS requirements and review your current water management practices to help determine if you are subject to this mandate, if your current program meets the requirements and if not, what you need to do to comply.
Our programs to satisfy the new CMS requirements are well established, cost effective and defensible. Please contact us with any questions, to sign up for one of our complimentary webinars, or if you require any additional information.